SABELLE RZ F1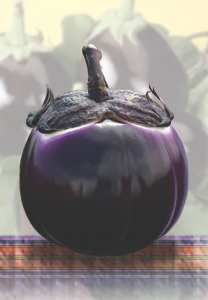 A vigorous, violet aubergine, with an airy habit and closely- spaced internodes. It is an early ripening, productive variety, thanks partly to the ease of setting. Uniform fruits, with a medium sized cup and reduced number of spines. Uniform, bright violet in colour, dense flesh and excellent organoleptic qualities.
Last update: 15/02/2010
Photo by: RIJK ZWAAN ITALIA S.r.l.