PEPERONE BRACE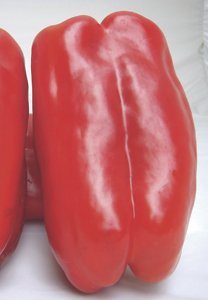 Square pepper variety, medium long red for open field and greenhouse production. The plant is of medium strength with consistent and gradual production. The fruit is large size with very smooth and regular skin, high flesh thickness and red colour which is always very shiny.
Last update: 01/09/2011
Photo by: OLTER S.r.l.