PEPERONE PEPORED F.1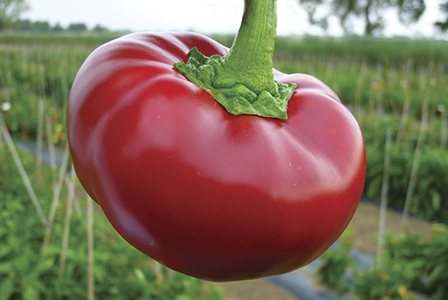 The PEPORED F.1 pepper is a bright red tomato pepper which is resistant to TSWV. The plant is very hardy and vigorous with a covering growth habit. It is particularly suitable for growing in open fields. The fruit is a flattened rounded shape, with four lobes.
Last update: 03/03/2014
Photo by: BLUMEN S.r.l.