SAVORMANDE F.1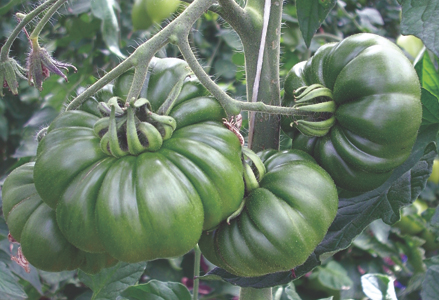 "Marmande" type hybrid with indeterminate growth and a medium-? early cycle. Top quality fruit, both in terms of outer appearance, and intrinsic organoleptic properties (acidity and sugars) unambiguously appreciated on the palate. Typical "marmande" fruit shape, extremely ribbed, with a quite regular stylar end despite the multi-placental cavity typical of this tomato. Medium-sized, weighing around 150-160 g, the colour is dark green at the base, with the shoulder marked by an even darker green. Plant with low growth energy.
Last update: 07/02/2012
Photo by: OLTER S.r.l.