CAMONE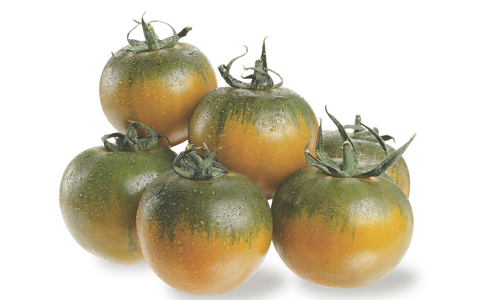 There probably isn't any other tomato with a chosen land like the "Camone". This variety, developed after various natural genetic hybrids, was introduced in southern Sardinia in the mid-?80s. Available for consumption from December to June, it measures 47 to 50 mm with a distinctive dark green shoulder and unique crispness. The "Camone" is highly flavoured with a good level of acidity accompanied by a high degree of sugar. Together they unleash on the palate particularly great taste sensations. Sold under the "Kamonio Gold" registered trade-mark.
Last update: 14/06/2007
Photo by: SYNGENTA SEEDS S.p.A.